Whether you're building a new home or renovating an existing one, designing a stair tread to fit your design style and lifestyle is an important consideration. Once you have decided on a type of stairs it is time to decide what type of stair tread to choose.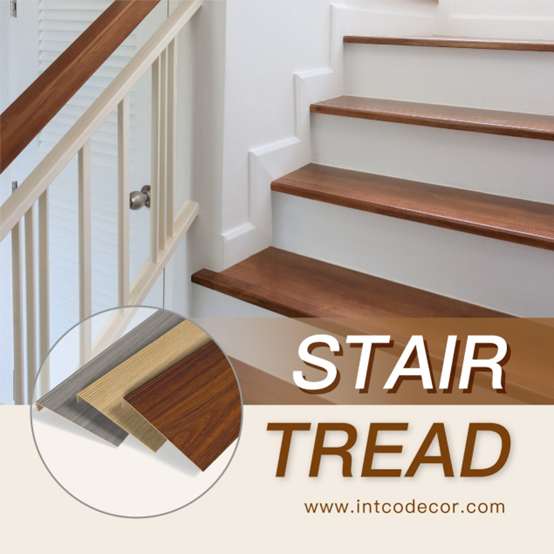 Stair treads are absolutely a part of the home that you can decorate and show off some of your style. Before we get started with the staircase tread ideas it's important to know what to look for in stair tread designs.
  If you're looking for inspiration on a way to improve the look of your home without spending a lot of money, consider a staircase remodel with these stair tread ideas. Many people overlook this part of their home, but stair treads can be easily decorated.
  Stair treads are the horizontal surfaces of a staircase that you step on when moving between different levels. They serve an important functional purpose, but they can also be decorated and used to add visual interest to your home.
  When designing or building a staircase, it's important to consider not only the type of staircase, but also the type of stair treads and stair tread nosing. Whether the staircase is part of new construction or a remodel, the kind of stair treads and nosing selected will impact the look of the staircase and can also affect the overall safety of travelling up and down the staircase.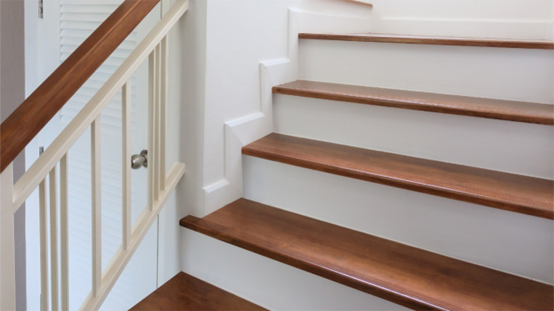 By adding a well-chosen stair nosing, you can help protect your treads from wear and tear. Since this is the area where people step first, the edges take on the significant force. Less damage means less maintenance later. Stair tread nosings can also prevent sharp edges. Intco Décor — Stair tread supplier skilled craftsmen form treads and landing platforms to accentuate the beauty of natural wood and provide a solid foundation for your stairway. Whether new build or remodeling project, our wide selection of stair treads provides a solution for every job.
  Know your options before selecting the perfect stair tread for your project. At Intco Decor — One-stop Home Improvement Solution Stair Tread Manufacturer — we design our staircases to accommodate your preferred style of stair treads.