Is Composite Decking Waterproof
One of the most frequent inquiries from homeowners about decking materials is "Is composite decking waterproof?" At Intco Decor, professional decking suppliers, we recognize the significance of this query and are here to shed some light on it, and expose you to our first-rate composite decking options.
Intco Decor's composite decking is not only waterproof; It is able to withstand the elements and the test of time. No matter the weather, our laminate flooring won't warp, crack, or chip, keeping your floors looking great and safe for years to come.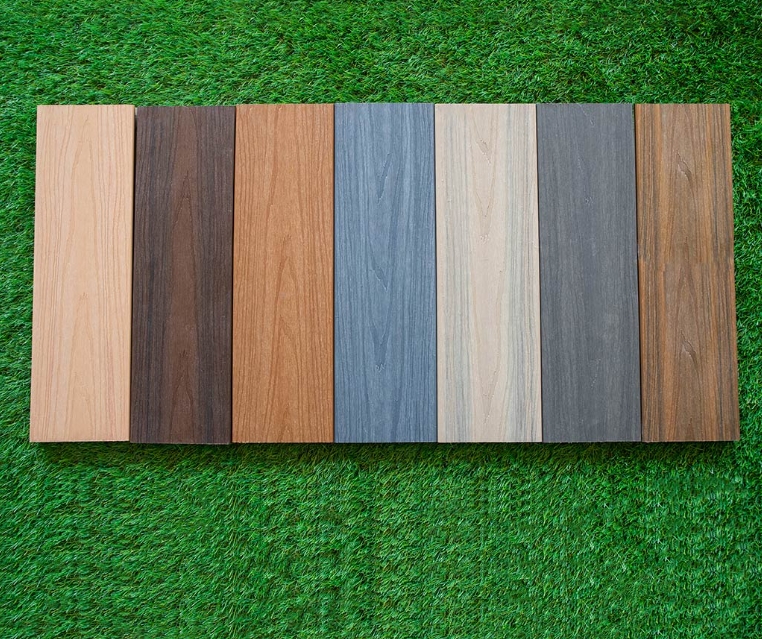 Intco Decor's composite decking is low maintenance and great-looking
Say goodbye to time-consuming staining, sealing, or painting. Our composite decking boasts a low-maintenance advantage, leaving you more time to relax and enjoy your outdoor space. Plus, it offers the natural look of wood without the hassle. You can customize your deck with various styles and finishes to match your unique style.
Eco-Friendly Choice
Choosing Intco Decor's composite decking is not just a decision for your home but also for the environment. Our decking is crafted from eco-friendly materials, reducing the need for wood harvesting. It's a sustainable choice that contributes to the preservation of our forests.
Installation Ease
Our composite decking is engineered for easy installation. Whether you're a DIY enthusiast or working with a professional, you'll appreciate the efficiency of our system. Forget about complicated structures; you'll have your deck ready to enjoy in no time.
Intco Decor's composite decking is more than waterproof – it's a testament to durability, style, and environmental responsibility. Ready to elevate your outdoor space with our composite decking? Contact us today:
Email: decking@intco.com.cn
Phone: +1(760)-566-6664
Experience the difference that Intco Decor's Composite Decking can bring to your outdoor living. Discover waterproof peace of mind and exceptional aesthetics in one remarkable product. Where quality meets innovation, you'll find us.