Are you dreaming of a beautiful outdoor space but have a dirt surface to contend with? You're in luck because Intco Decor's deck tiles offer an ideal solution for transforming your outdoor area into a stunning haven.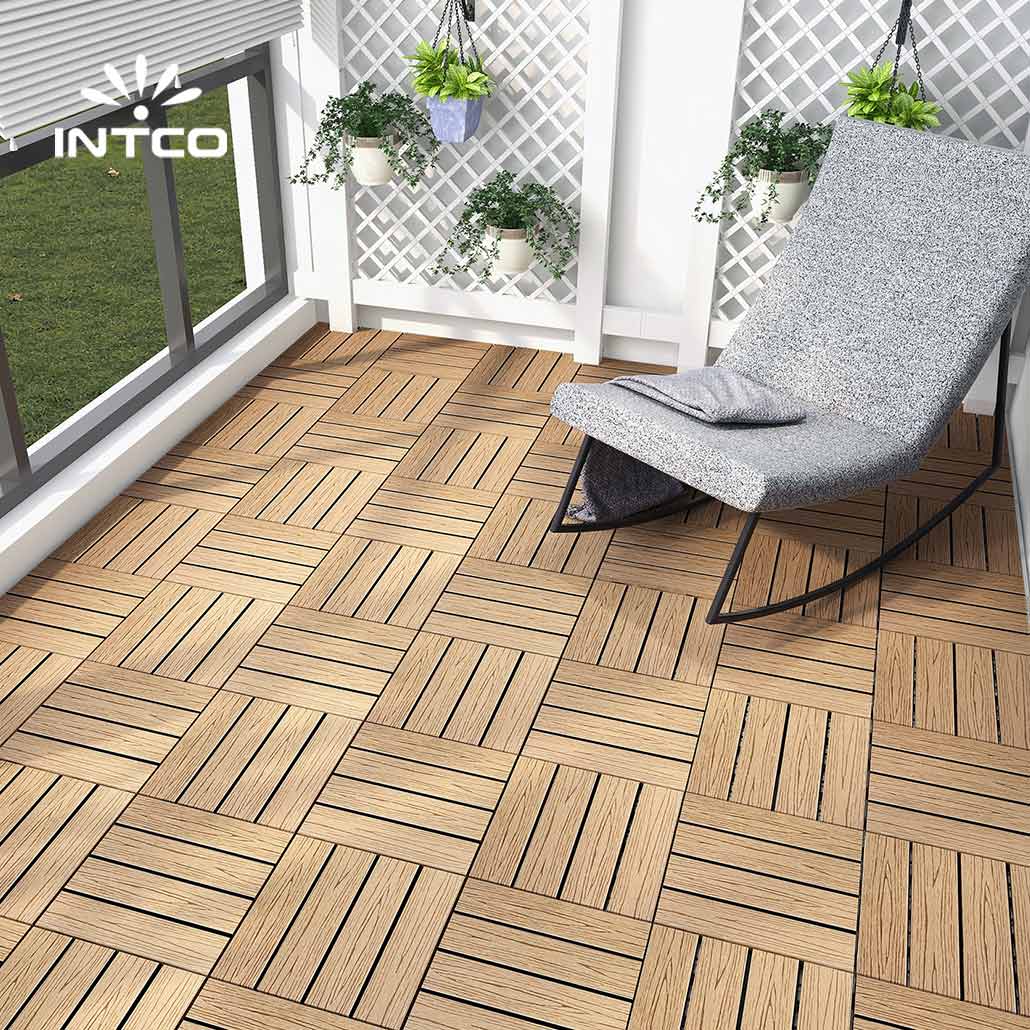 What Are Composite Deck Tiles?
Composite Deck tiles are an environmentally friendly, gorgeous, and cost-effective way to cover or resurface an outdoor space on a budget. Deck tiles are typically square or rectangular blocks that connect to create a ground-level patio of any shape or size. That means you can get the look of a beautiful composite or wood deck surface, even if you don't have the time or budget to build an entire deck frame from the ground up.
Why choose Intco Decor's Deck Tiles?
The Perfect Solution
Intco Decor's Composite deck tiles are your perfect solution for enhancing your outdoor space. Whether you have a garden, patio, or any other area with a dirt surface, you can enjoy the benefits of a deck without the need for extensive and costly groundwork.
Easy installation
Our WPC decking is known for its simplicity. They are equipped with an interlocking mechanism for a hassle-free installation process. No special tools or professional team is required; you can do it yourself. We'll walk you through different scenarios.
Stylish and Durable
Intco Decor's deck tiles are not just practical; they are also elegant and built to withstand the elements. You can choose from a variety of styles, colours, and materials to match your outdoor aesthetics. These tiles are designed to be durable, providing long-lasting beauty and comfort.
Eco-Friendly Option
At Intco Decor, we're committed to sustainability. Our deck tiles are crafted using eco-friendly materials, ensuring that your home improvement project has a minimal environmental impact.
Contact Us
Are you ready to elevate your outdoor space with our deck tiles? Don't hesitate to contact us at decor@intco.com.cn to learn more and take the first step toward creating the outdoor oasis you've always wanted. Transform your outdoors with ease, one tile at a time.