Have you ever entered a room and were instantly drawn to the walls? That's the beauty of 3D wall panels. These innovative home decor elements bring a stunning modern aesthetic to your space without the hassle of traditional painting or wallpaper installation. Once reserved for upscale bars, these panels are now a convenient choice, offering a cost-effective solution for any residential setting.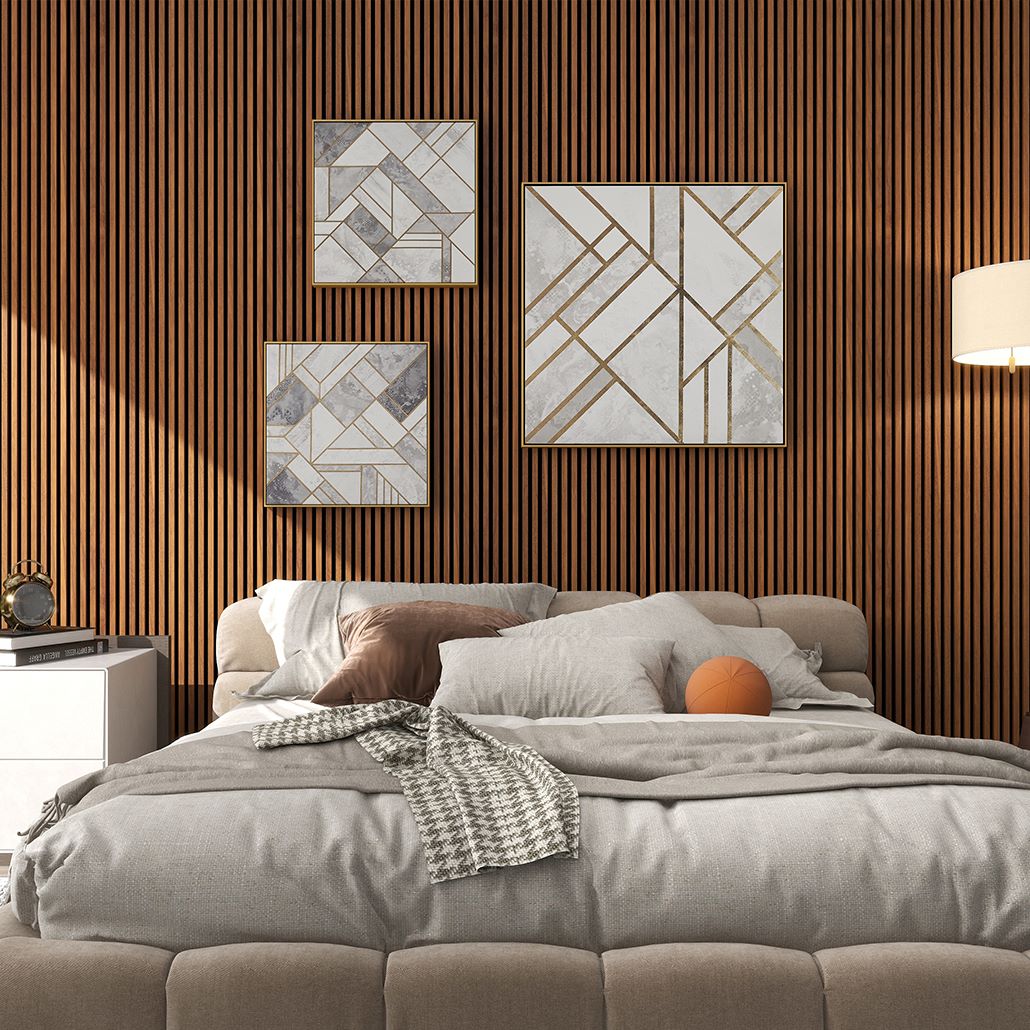 Elevate your space with depth and texture
With 3D textured wall panels, your spaces gain a new dimension. The beautiful vertical texture creates a unique visual experience.
Easy Install, Long Lasting Impact
Let's talk practicality. Installing 3D wall panels is a breeze and the results are long-lasting. The lightweight design ensures easy handling, and the durability means they'll last you a long time. In addition, these panels are not only aesthetically pleasing but also enhance sound and heat insulation.
Protector of the wall
Combining lightweight construction with exceptional durability, 3D wall panels have become one of the preferred choices for interior design. Whether incorporated into residential or commercial spaces, these panels enhance the structural integrity and aesthetic appeal of walls. Their water-resistant properties act as a moisture barrier, effectively preventing moisture from entering. It not only enhances the visual appeal of your home but also protects it while infusing security and style.
Transform your space now
Ready to redefine your space? Embrace the interior design trends sweeping the globe. 3D wall panels are more than just decorations on your walls; they are the heart and soul of your decor. Elevate your home, office, or commercial space with the artistry of 3D textured wall panels and experience the wonder they can do.
To discover the transformative power of 3D wall panels, explore our beautiful collection at Intco Decor. From modern to classic, our meetings are designed to create a stunning visual impact that resonates with your style. Elevate your space with depth, texture, and undeniable elegance. Experience the future of interior design with 3D textured wall panels.
Quality Interior Décor + Exterior Decor | One-stop Solution | Intco Decor | Professional 3D Wall Panel Supplier:
Email:decor@intco.com.cn
Telphone:+1(760)-566-6664